ATLANTA – The eighth and final stop of the Rivals Camp Series was here in Atlanta this weekend at Lakewood Stadium and a bunch of top regional prospects showed out. Here is a breakdown of the positional MVPs and other top performers from the day.
QUARTERBACK MVP:
Kamari McClellan
The quarterback position was loaded with talent in Atlanta on Sunday. In a very tight race among top regional gunslingers, McClellan took home top honors. McClellan started the camp impressing with his footwork and release during drills and kept that going during the one-on-ones lacing accurate pass after accurate pass. The 2024 Alabama prospect is already regarded as one of the best in his class with a four-star ranking with offers from Oregon, Missouri, Florida State and Auburn.
*****
RUNNING BACK MVP: Jayden Scott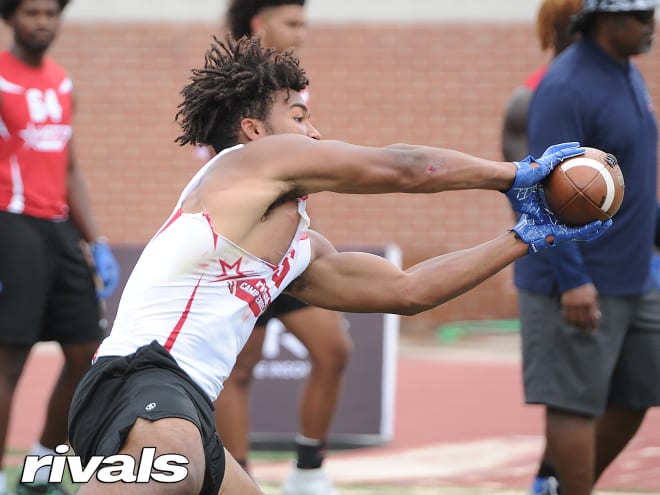 Scott worked over defenders all day long. The three-star was quick and with next level speed shaking defenders during the open field tackle drills. He added an extra dimension to his game, running routes and schooling linebackers and defensive backs. ACC programs are loving Scott with offers from Miami, Duke, Wake Forest and Louisville among his 14 offers.
*****  
WIDE RECEIVER/TIGHT END MVP: Anthony Miller
The fact that a tight end earned MVP honors speaks volumes for the kind of day Miller turned in at the camp. His routes were tight and his hands were strong, even with defensive backs and linebackers hanging on him all day securing the pass for his quarterbacks. The 2023 talent continues to see his stock rise this offseason. Showcasing his skills at camps and during spring practices, Miller is nearing the 20-offer mark with Florida, Pitt, Louisville and Georgia Tech targeting him.
*****  
OFFENSIVE LINE MVP: Madden Sanker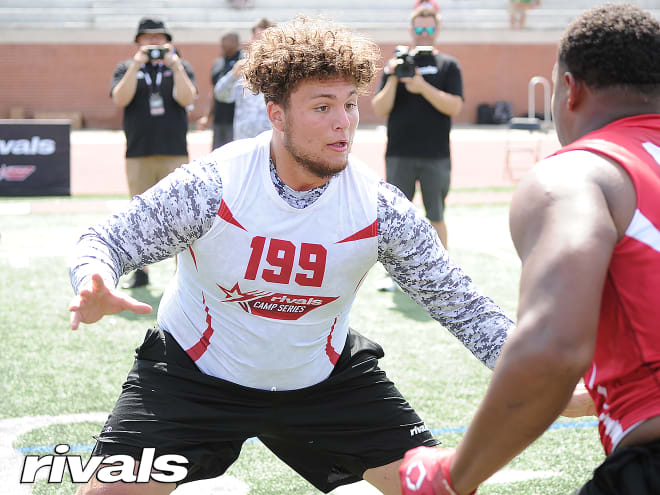 Madden was his usual self on Sunday but it was really good to see how technically proficient he's become. Measuring in at 6-fioot-4, 309-pounds, Sanker did a great job using his length to his advantage and making sure defensive linemen stayed in front of him. He doesn't look like it but he has a very strong base and showed off his toughness when defensive linemen tried to push him around. Sanker isn't afraid to show his enthusiasm either. There were multiple occasions when Sanker made sure he got the last shove in before the whistle. Michigan State, Arkansas, Louisville and Miami are getting him on campus for official visits next month.
*****  
DEFENSIVE LINE MVP: Keldric Faulk
There were a lot of very good defensive linemen in attendance today but Faulk was just a cut above the rest. Measuring in at 6-foot-6.5, 250-pounds with a 6-foot-10 wingspan, Faulk has ideal size and length for an edge player and he's very skilled when it comes to his hand techniques and understanding of leverage. Combined with his quickness, Faulk was able to show off his full repertoire during 1-on-1s. He got into the backfield with ease and made sure offensive linemen weren't able to slow him down. Faulk also showed how he's able to keep his balance while bending around the outside. Clemson, Auburn, Florida, and Florida State are in line for official visits next month.
*****  
LINEBACKER MVP: Sammy Brown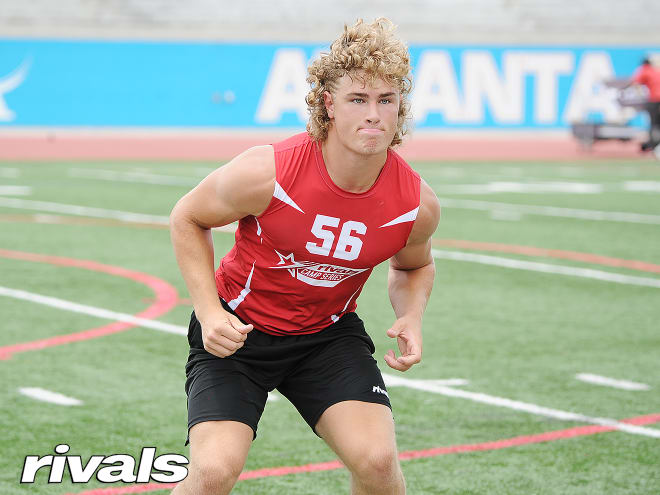 Brown was all over the field for the linebackers today. The highly-ranked 2024 prospect had a lot of success during the pass rushing drills and showed he has the skills to fight off blockers when trying to get to the quarterback. In coverage, Brown did a great job of staying patient but turned on the jets to keep the running backs and tight ends within arms reach. There are a lot of teams in play for Brown but keep an eye on Georgia, Tennessee, Clemson and Oklahoma as the recruiting process unfolds.
*****  
DEFENSIVE BACK MVP: Avieon Terrell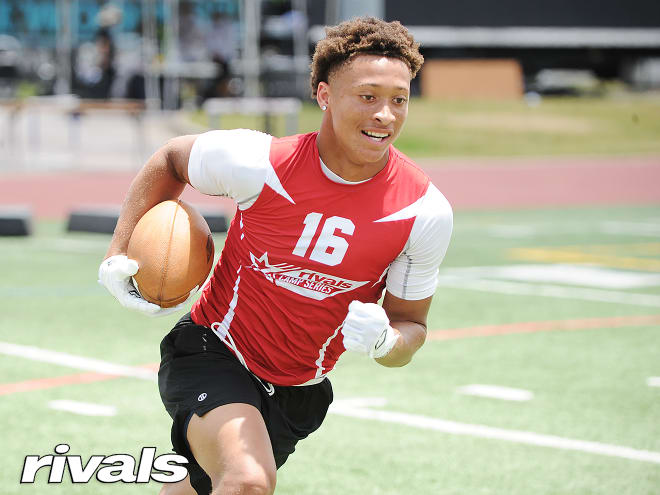 Terrell has lofty standards and expectations are high thanks to his brother, former five-star AJ Terrell. He's listed as a safety but he was excellent in man coverage on Sunday. Terrell is very fast and showed excellent footwork, which helped him keep receivers locked down. He made a number of plays on the ball while it was in the air but, more often than not, his coverage was so tight that it forced quarterbacks into bad throws. Clemson is the major player for Terrell but Michigan State, Kentucky, Texas A&M and Auburn round out his top five.
*****  
MORE ALL-CAMP SELECTIONS
*****  
RIVALS UNDERCLASSMEN CHALLENGE INVITES
This summer the Rivals Underclassmen Challenge will be held in Atlanta and these prospects were invited from the Atlanta regional stop: